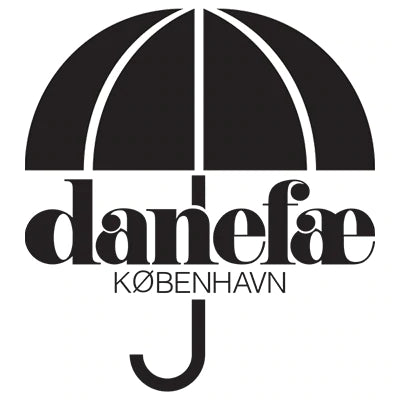 Het Deens Danefæ ontwerpt hippe Scandinavische kleding voor een stads-, land-, bos-, berg- of strandleven geleidt door hun liefde voor frisse lucht, eenvoud, stijl, mobiliteit en een levendig kleurenpalet.
DYR
Danefæ heeft een nieuw cool kinderkledingmerk DYR-Cph gelanceerd. Ontmoet de dieren van de jungle en word verliefd op de schattigste patronen. DYR-Cph is gemaakt van het zachtste katoenmateriaal met 5% stretch, voor het beste comfort.
Duurzaamheid
Het bedrijf werkt samen met fabrikanten die allemaal BSCI gecertificeerd zijn en daarnaast ofwel Oeko-tex, Swan label of GOTS gecertificeerd zijn. Hun producten volgen, naast de huidige Europese en Deense wetgeving, een heel speciaal Danefæ-regelgevingskader voor het gebruik van chemie, waardoor duurzaamheid wordt gegarandeerd en schoonheid wordt gegarandeerd, zelfs na vele jaren van gebruik. Regelmatig doneren ze kleding aan weeshuizen op verschillende plaatsen, voornamelijk in Afrika. Daarnaast is Danefae een zakelijke sponsor van het WWF Fund for Nature.