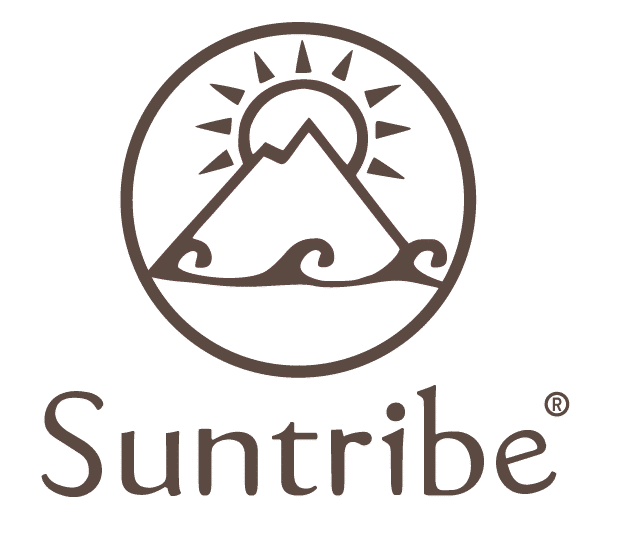 Suntribe is in Zweden opgericht door de drie buitenvrienden Karl, Hampus en Julia. Ze zijn met Suntribe begonnen omdat ze boos zijn over hoe de zonnebrandindustrie tegenwoordig werkt. Zoals het nu is, kun je ingrediënten gebruiken waarvan bewezen is dat ze gevaarlijk zijn voor de natuur en de mens en het is allemaal volkomen legaal. Gek, toch? Onze missie is om bij te dragen aan verandering. Daarom maken we zorgeloze natuurlijke zonnefilters die 100% vrij zijn van synthetische chemicaliën en twijfelachtige ingrediënten. Net zoals het zou moeten zijn. Ze stoppen nooit iets in hun cosmetica dat deze idealen opoffert, zoals het gebruik van synthetische chemicaliën alleen maar omdat ze goedkoper zijn. Dat is niet de Suntribe-manier.
Milieumissie
Elk jaar wordt 14 000 ton zonnebrandcrème door zwemmers in de oceaan gespoeld, wat leidt tot wijdverbreide vernietiging van het zeeleven. 10% van 's werelds koraalriffen wordt bedreigd door verbleking veroorzaakt door de meest gebruikte chemische UV-filter, Oxybenzone. Om het probleem tegen te gaan, valideren ze bij Suntribe wetenschappelijk dat hun zonnefilters 100% veilig zijn voor het leven in zee. Ze werken samen met Nordic Ocean Watch en Sea Going Green - twee organisaties die zich richten op het verminderen van de negatieve impact die wij mensen hebben op de oceanen van onze planeet.
Gebruik door professionele atleten
Voor atleten die veeleisende uitdagingen aangaan in extreme weersomstandigheden, is het vooral belangrijk om vertrouwen te hebben in de zonnebrandcrème die ze gebruiken. Om deze reden is Suntribe de keuze van talrijke professionele atleten over de hele wereld, zoals Zweedse pro-surfer Tim Latte, de Britse kitesurfkampioen Rachael Hooper en de Olympische zeilers Jimmy & Ubo. Dus of je nu op gigantische golven surft aan een verre tropische kust of de wereld rondzeilt, je kunt er zeker van zijn dat Suntribe de uitdaging aankan.
Natuurlijke ingrediënten
Hun filosofie is gebaseerd op het gebruik van alleen ingrediënten waarvan bewezen is dat ze veilig zijn - zowel voor ons mensen als voor het milieu - met behoud van functionaliteit. Daarom gebruiken ze alleen biologische oliën, wassen, boters en natuurlijke mineralen om hun cosmetica te formuleren. De producten ondergaan vóór de lancering zware testsessies in de praktijk.
Alle Suntribe-zonnebrandmiddelen bieden breedspectrumbescherming tegen zowel UVA- als UVB-stralen en zijn gecertificeerd door onafhankelijke laboratoria. Als ze een zonnebrand voor surfers ontwikkelen, testen ze het in de meest barre weersomstandigheden, op een groot aantal huidtypes en in de grootste golven totdat ze 100% tevreden zijn met hoe het werkt. Hetzelfde geldt voor de meer cosmetische producten zoals de body butters en moisturizers. Ze zijn allemaal zorgvuldig ontworpen en ontwikkeld in samenwerking met liefhebbers van huidverzorging om ervoor te zorgen dat ze voldoen aan de hoge normen.