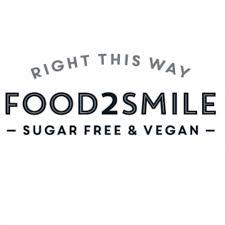 Suikervrij
Vegan
Glutenvrij
Door Nederlandse voedingsdeskundige
Food2Smile is opgericht door de Nederlandse voedingsdeskundige Miriam Bouwens. Als voedingsdeskundige heeft ze vele kinderen met overgewicht en obesitas mogen helpen. Jarenlang heeft ze gezinnen een gezondere leefstijl bijgebracht. Een appel of een wortel is het gezondst, maar de meeste kinderen zullen dit niet beschouwen als een verwen-momentje.
In haar zoektocht naar verantwoord snoep kwam ze talloze producten tegen, maar geen enkele voldeed aan haar criteria. Het snoep mocht geen toegevoegde suikers bevatten, en dat mocht ook niet vervangen worden door het gebruik van aspartaam of andere rode E-nummers. Daarnaast wilde ze dat het suikervrije snoep ook echt voor iedereen is, dus ook vegan snoep en glutenvrij snoep.
Er was simpelweg geen enkel product dat ze met een gezond geweten zou aanraden aan haar cliënten. Daar wilde ze iets aan doen. En zo werd Food2Smile geboren.